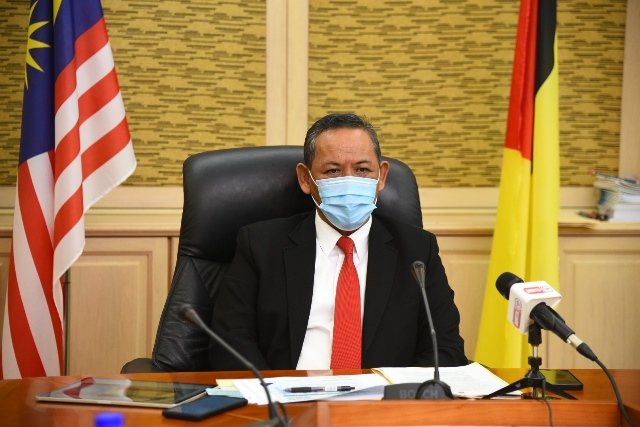 SEREMBAN: The Pakatan Harapan Negeri Sembilan government has allocated incentives worth more than RM1.75 million to support the ailing tourism industry that has been hard hit by the Covid-19 pandemic.
Menteri Besar YAB Dato' Seri Aminuddin Harun said the state realized the hardship endured by state tourism players since the onset of the pandemic in March last year.
"The state tourism industry is facing many challenges, from the lack of tourists or visitors to our state to the situation being made worse by the inter-district and inter-state travel ban.
"There are also issues of tourism players undertaking huge financial hits to continue operations despite having no income – from enduring costs of paying tax, utilities, salaries, promotions, and marketing," he said.
As such, he added, in order to assist the state tourism industry, the state government has decided to channel aids and incentives as following:
1. One-off RM2,000 cash aid to 20 state tourism associations
The associations that will receive this financial support include Malaysia Association of Hotel (MAH NS), Malaysia Budget & Business Hotel (MyBHA NS), Malaysia Association of Tours & Travel Agent (MATTA), and Bumiputera Travel & Tour Agents Association of Malaysia (BUMITRA).
This RM40,000 scheme will benefit about 20 associations that are registered in Negeri Sembilan.
2. One-off RM2,000 cash aid to 7 homestay operators
This scheme will be granted to seven homestays that are still active and registered with the Ministry of Tourism and Culture.
The seven recipients are Homestay Pelegong, Seremban; Homestay Lonek, Jempol; Homestay Rawa, Lenggeng; Homestay Pachitan, Port Dickson; Homestay Kuala Klawang Jelebu; Homestay D' Pelanduk Best, Port Dickson and Homestay Kampung Sungai Buloh, Jelebu.
The total allocation for this scheme is RM14,000.
3. RM250 one-off payments to tour guides
The state will also pay RM250 each to 91 tour guides registered with the Negeri Sembilan Tour Guides Association (NSTGA), amounting to RM22,750.
4. 50% rebate on assessment tax for the second half of 2021 for hotels and other tourist accommodations in the state.
This rebate will cost the state more than RM1.51 million.
5. Business license discount for hotels and other places of tourist accommodations
The state will give a 50% discount on business licenses for 2020 for this sector, which will cost the state about RM123,000.
The rebate on assessment tax and discount of the business license will benefit more than 150 hotels and other tourist accommodations in Negeri Sembilan.
State understands plight of industry players
Aminuddin said that the incentives for the state tourism industry would involve about RM1.75 million.
The Negeri Sembilan Tourism Board (LPNS) would oversee the one-off cash aids while local councils would facilitate the tax rebate and business license discount.
"The state government hopes these aids and incentives would mirror our eagerness to assist and stand together with the affected state industry players.
"We hope that our cooperation with all industry stakeholders will remain firm, and perhaps strengthened in this trying period," said Aminuddin who is also the Sikamat state rep.
He made the announcement after chairing the virtual state exco meeting earlier today.