Berita
Aminuddin: Special Covid-19 food aid for 50,000 Negeri Sembilan families
Small traders exempted from paying rental for June, involves RM500,000 allocation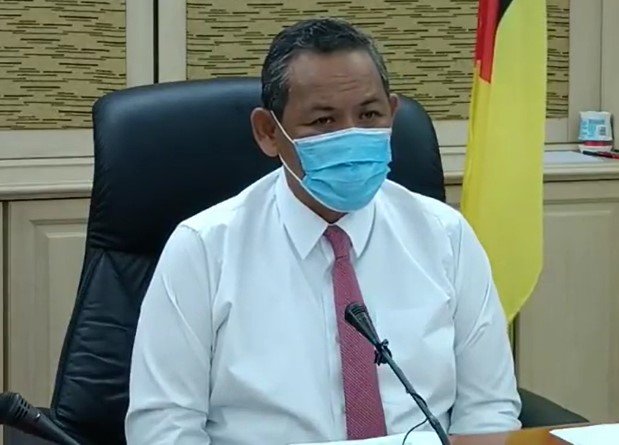 SEREMBAN: The Pakatan Harapan Negeri Sembilan government will be allocating "food basket" for 50,000 families affected by Covid-19 pandemic in the state.
Negeri Sembilan Menteri Besar, YAB Dato' Seri Aminuddin Harun said the food basket will have essential stuff like rice, cooking oil, sugar and condensed milk, and distributed to 50,000 eligible families across the state.
"The 50,000 families will be given a food basket valued at RM100 each. The allocation for this is RM5 million.
"The state government has also agreed to exempt traders at city council and local council stalls from paying rental for this month.
"This will involve RM500,000 in allocation," said Aminuddin.
RM500,000 to buy oxygen supply
Aminuddin also said that the state has agreed to allocate RM500,000 to buy oxygen supply for Covid-19 treatment hospitals in Negeri Sembilan.
"As a whole for this Phase 1, these three incentives will involve an allocation of RM6 million as special aid for Covid-19.
"We also have a reserve of RM4 million which we will use from time to time as we don't know when this pandemic will end," he said.
He announced these initiatives in the press conference after the state's post-cabinet online meeting.
Aminuddin had previously on June 2 announced Covid-19 special aid with the allocation of RM10 million for the most affected people in the state.